Travelling is always an attractive topic for readers. Great adventures, relax and fascinating places can also be found just a few kilometers across the border. The Austrian National Tourist Office regularly reaches out to Slovak readers of magazines Hashtag.sk and Plnielanu.sk. What is behind the success of this cooperation?  
The Slovaks came back quickly after the pandemic 
Austria is especially attractive to Slovak visitors during the winter season. However, the country also offers interesting destinations in other months. That's why The Austrian National Tourist Office is also trying to reach out to foreign tourists. 
"Slovakia is an increasingly important and key market. In addition, Slovaks returned to Austria relatively quickly after the pandemic. The proportion of regular visitors is high, the journey is short and thus allows for spontaneous decisions," said Borbála Mercz, who is responsible for marketing in this region at The Austrian National Tourist Office.
Native articles as inspiration for guests
The client uses various channels to promote tourism. "Native articles are one of them. It is an important tool for us to inspire guests," added Borbála Mercz. "First of all, we try to inspire readers with interesting information in our campaigns. In addition, we also want to bring them to our website so they read even more about the destinations," she stressed.
Record year 2022
Since November 2018, a total of 20 native articles have been published on Hashtag.sk and Plnielanu.sk for the Austrian Tourist Board. In 2018 and 2019, four native articles were published as part of a larger campaign that also included PR articles and social media outputs. Then, in 2020, there was a downturn in tourism due to the pandemic.
There was a significant resurgence in 2021 and we published 5 native articles in collaboration with the client. A year later, even 11 articles, which ranks the client among the most active advertisers of native advertising in the two magazines. 
"The individual native articles differ in content and form, but the objectives remain the same. I always like to read them and compare them with our own texts. I learn a lot from them. After publication, we analyse statistical data and campaign KPIs," Borbála Mercz added. Despite multiple cooperations, we can still offer new topics and inspirations for native articles to the client. It is also related to the fact that they are not prepared by only one editor, but by several different authors.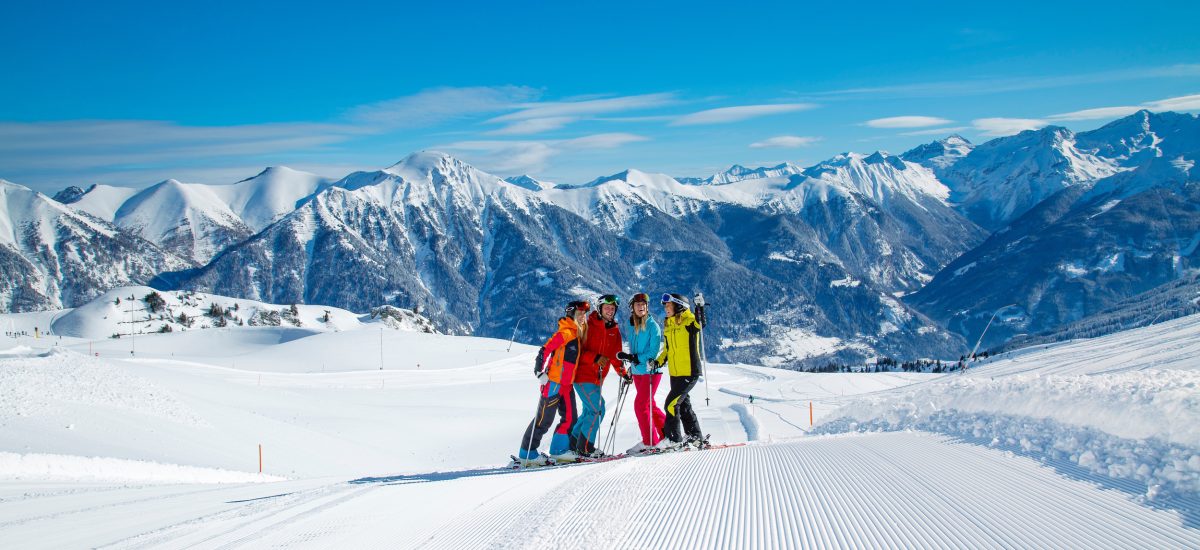 Interesting topics throughout the year
For native articles, we most often have two assignments from the client – either we are trying to promote specific resorts (such as the ski resort of Schladming-Dachstein), then places to visit, or a general topics such as skiing, activities for non-skiers, etc. Among those are tips for various ski resorts, regional attractions, important spa places, a tip for a pre-Christmas trip in Salzburg, so-called magical places in Austria, weekend trips near Bratislava or a trip with children to the largest amusement park in Austria.
The native campaign is therefore relevant all year round. "The campaign always depends on the specific theme, but when it comes to presenting cities, it is most important in spring and the period before Advent. For summer offers, the publication right at the beginning of the summer is important and the winter campaign goes from October onwards."
The most read article had 50 thousand views
Each of the 20 published native articles met the minimum guarantee of 10 thousand views and the total readership exceeded 350 thousand views. The average readership of a native article was 17,500 views and the average cost per read was approximately 0.10 EUR. 
Even the lowest readership of the article was above the minimum guarantee, as the results were a result of publication in the period marked by a pandemic. Some articles significantly exceeded the minimum guarantee, with the most read article exceeding 50 thousand views. This is also due to the health theme, which, combined with tips on healing springs, has greatly attracted the readers' attention of our magazine PlniElanu.sk for the target audience 40+. 
The Austrian Tourist Board rates the native campaigns highly. "We have easy and fast communication, a high level of cooperation, quality texts and of course good results," concludes Borbála Mercz.
If you want to try native advertising, contact Filip at filip.drabek@meleven.sk and we will be glad to design a customized campaign for you.